Gift card
Gift cards are always in style and always fit. Also perfect for last-minute gifting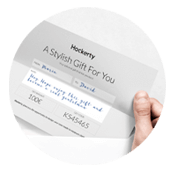 Print
Print their gift card at home or work. Then gift at your convenience to the lucky recipient with a personalized message.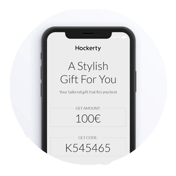 EMAIL
Need a quicker gift option? Send a digital gift card immediately to their email with a Personalized message
About Hockerty
Founded in 2008, Hockerty is the e-commerce leader in custom suits and custom dress shirts, as we offer our customers complete freedom to design their own clothes by choosing from a wide range of styles and fabrics.